One of the most overlooked considerations when preparing to mitigate dust hazards is recognizing the specific hazards in the first place. While many types of dust covered in NFPA 61 are not dangerous in of themselves, how they are handled can make all the difference in your material-handling world.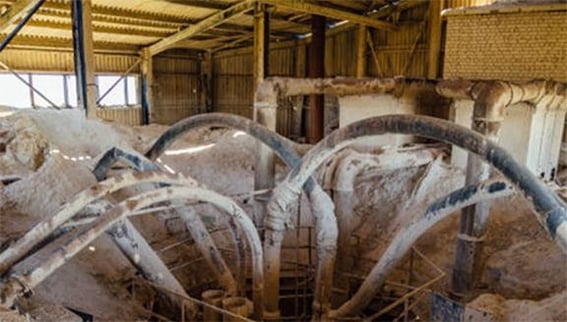 It's imperative for plant officials to be aware of which standards apply to them and which changes in the 2020 edition matter most. As we've outlined in our new infographic on the subject matter, NFPA 61 applies to specific industry standards for types of dust that a facility manages as a "commodity specific" standard. These include agricultural dust, rather than standards that cover metal, wood and plastic dust. When there are differences between 61 and 652, the NFPA allows the user to choose between the two standards.
As far as the newest edition of NFPA 61, there are a few key changes we feel are worth mentioning. What follows is the first of two AZO blog posts offering background to these updated standards set in the 2020 edition of NFPA 61:
The deadline for DHAs is January of 2022
The most obvious update is that the deadline for completing a dust hazard analysis (DHA) for existing processes and facility compartments has been set to Jan. 1, 2022. This may seem like a long time away, but we've already covered precisely why procrastinating the completion of a DHA is not a great idea.
Conveyor belt sensitivity has been revised
A little more specified is the change in surface resistivity requirements for conveyor belts, lag belts and lagging in NFPA 61. Specifically, this has been revised from 100 megohms to 300 megohms.
As far as how standards from the NFPA are decided upon, the NFPA committee meets a total of two times to develop the new edition of NFPA 61. This creates two very clear periods where the public can provide feedback for soon-to-be standards. It was during one of these periods that a sugar manufacturer chimed in and provided this "statement of problem and substantiation for public input:"
"Due to our product being food for human consumption, we are required to use white food-grade belting and lagging. We have had an extremely difficult time finding a white, food-grade, lagging and simply cannot find a manufacturer that makes white, food-grade belting that meets the 100 megohms per square specification. We have been able to find belting that is less than 300 megohms per square."
The committee then voted to make that specific change.
A statement on air-material separators has been added
A new statement has been added to NFPA 61 to exclude air-material separators with a dirty side volume of less than 0.2 m³ (8 feet³) from explosion protection requirements.
This is because explosion protection measures for certain containers (e.g. installing vents for small containers or installing a chemical suppression system) aren't always practicable or able to be implemented. For example, a 55-gallon drum that was about eight cubic feet might not be practical to vent. Another possible example could be chemical suppression not activating in time to protect a container.
This statement was added to satiate such restrictions like when a method for protecting against dust hazards would compromise the structural integrity of a piece of equipment or a system would be rendered ineffective due to the time required to activate the system as pressure increased.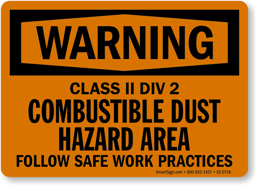 Still, it's of critical importance to weigh each risk individually. Small containers may not pose that much of a combustible threat as there may not be much material in the container to begin with, but electing to omit protection anywhere in a system shouldn't be taken lightly.
More information about which standards apply to your plant processes can always be found directly from the NFPA. For future updates regarding dust hazards in specific industry sectors stay tuned to the AZO bigbagunloading.com blog. AZO has seven decades of experience in handling raw materials and shaping ingredient automation along the way. Feel free to contact our sales team for any questions on how to help your operations run as efficiently as possible.