The Benefits You Can Expect
The MIXOMAT is ideal for intermittent, gravimetric loading. It is also an optimal solution for applications mixing and dyeing granulate (as specified in the recipe) with masterbatch, re-work, pigments, and additives. The system can handle medium- to high-throughput volumes in processes that require loading compound systems, blowing machines, and foil lines.
Available in various designs to suit individual applications, the MIXOMAT delivers the following advantages:
The simple supply of up to 30 components via switching valves
High repetition accuracy due to the weighing and recording of all components
Precise throughput for each processing machine
No need for differential dosing scales
Compact, pre-assembled modules for rapid start-up
Easy cleaning to keep the system operating at peak performance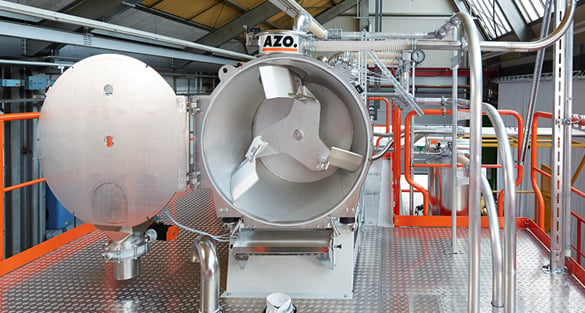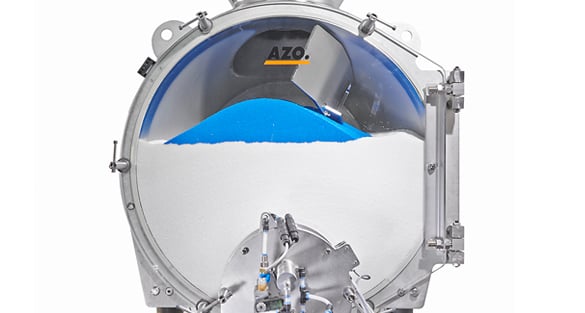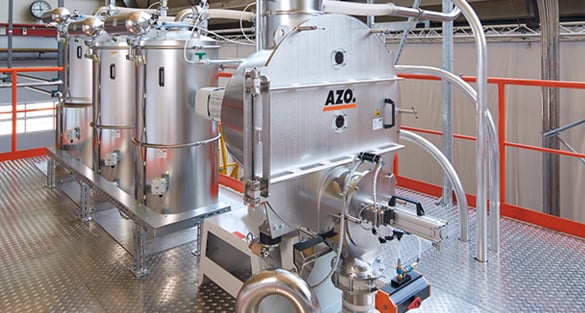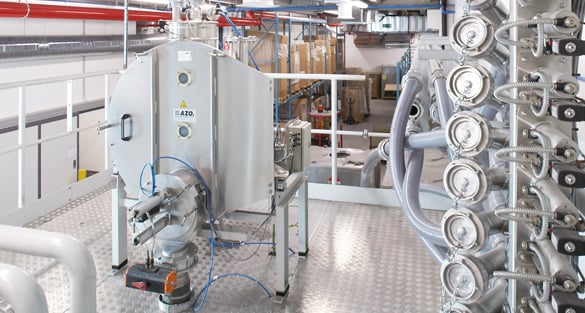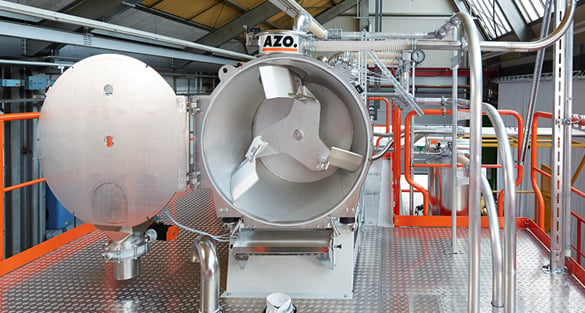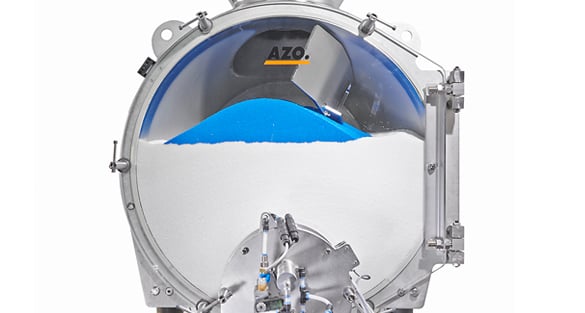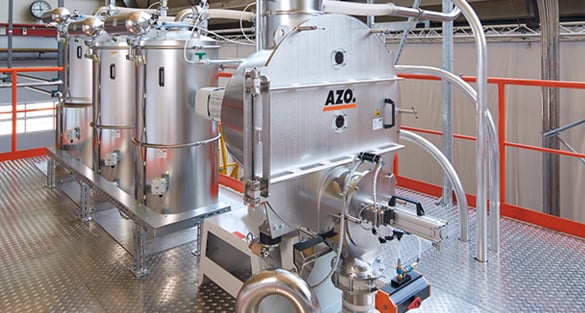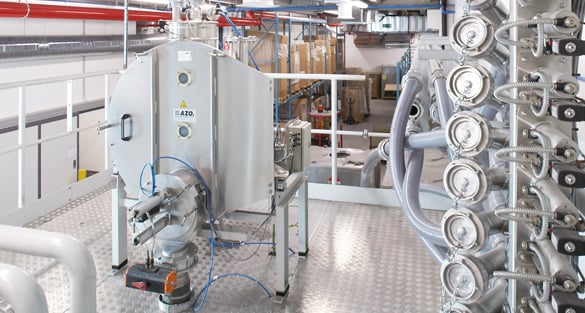 How AZO's MIXOMAT Works
The MIXOMAT consists of a conical housing with a filling and ventilation pipe, as well as a large cleaning door equipped with quick-release fasteners and sight glasses. The system's mixing tool is driven by a geared motor while its discharge valve operates via compressed air. A support bracket is provided for the system's setup and attachment. Designs are available in mild steel or stainless steel, with ground and polished finishes recommended for special requirements (e.g., thorough cleaning when pigment is used).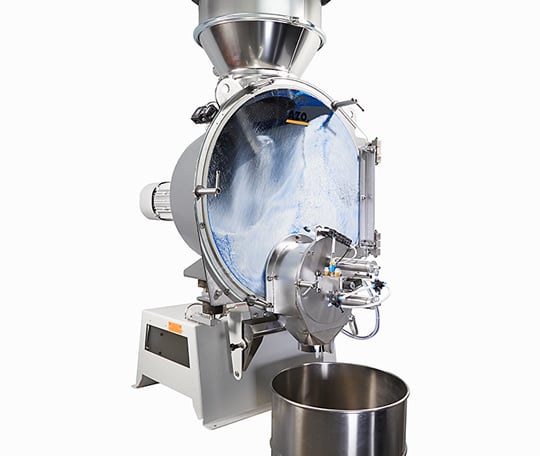 Browse AZO's MIXOMAT System Solutions