The Benefits You Can Expect
AZO's vibration bottom is designed for universal use — even in the case of problematic and flow-resistant materials. This versatility is combined with a number of other benefits:
Uniform fall of the product column (or material flow)
No rat-holing and bridging
Optimal emptying of hoppers without material buildup
Sized for small feeding hoppers to large storage silos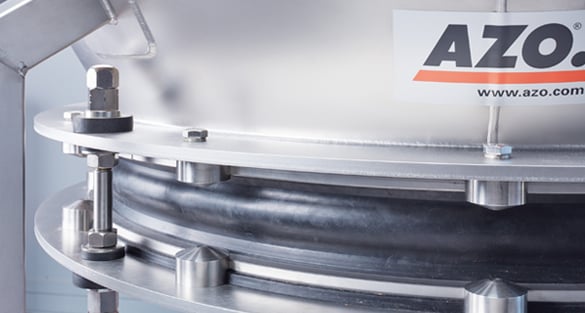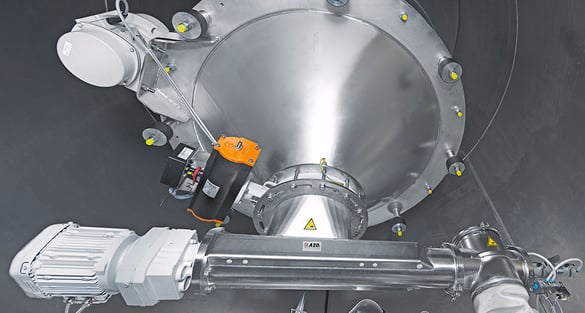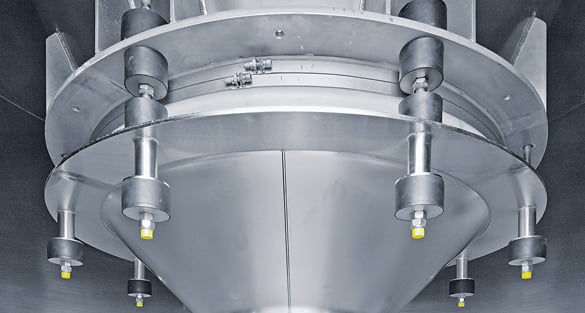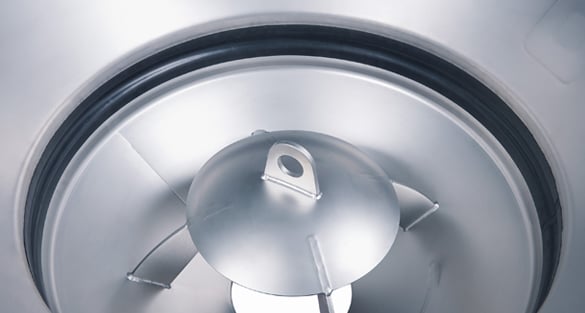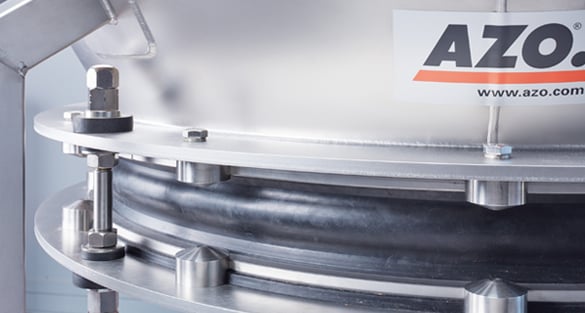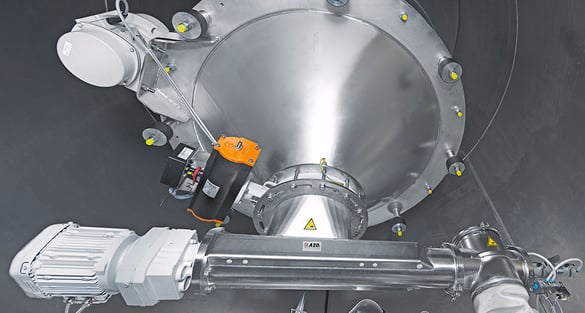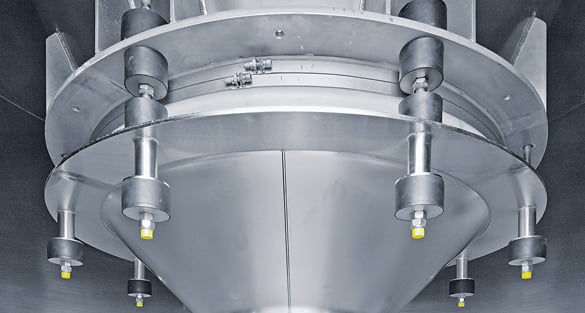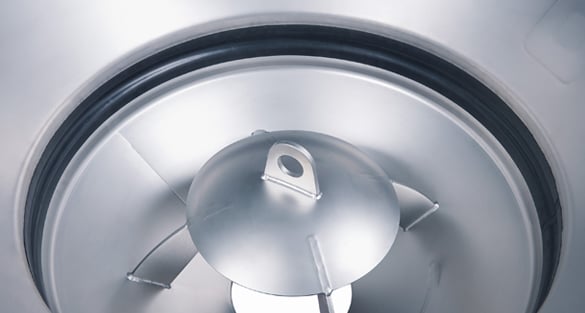 How AZO's Vibration Bottom Works
The vibration bottom is a discharge cone equipped with a laterally-mounted unbalanced vibrator. The vibrations are transmitted to the materials column through the relieving cone, which oscillates in the vibration bottom's interior. This puts the material in motion, causing it to fall uniformly without core flow or bridging. The product reliably reaches the discharge through the ring gap around the inverted cone in the VB's center. The intensity of the vibrations depends on the type of material and the required output. The VB is best utilized in conjunction with a dosing feed screw or similar feeding device.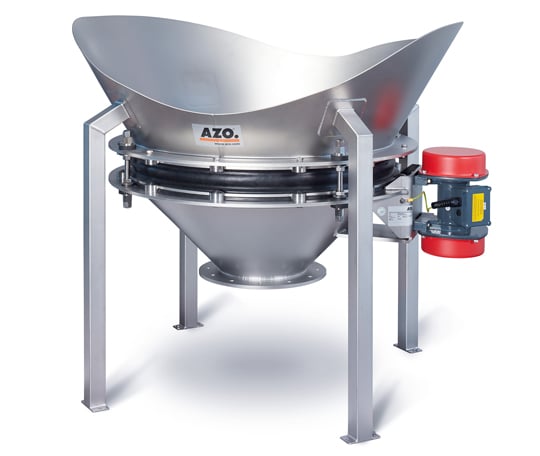 LEARN MORE ABOUT ALL AZO SCREENERS BELOW: