The Benefits You Can Expect
The AZO RoLog
®
allows for dosing of extremely critical raw materials without operator contact using robotics. The safety cage surrounding the robot provides complete protection for the product and the machine operator.

This system can be implemented in the pharmaceuticals, food, chemicals and plastics industries to meter pigments, dyes, aromas, additives, active substances and numerous other micro quantities. The modular structure also makes it possible to achieve maximum versatility, regardless of whether it is an individual solution or a solution integrated into the overall logistics system.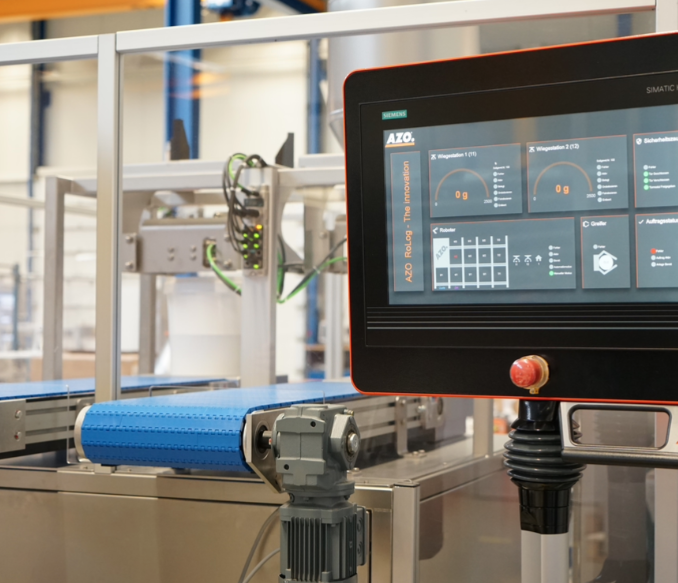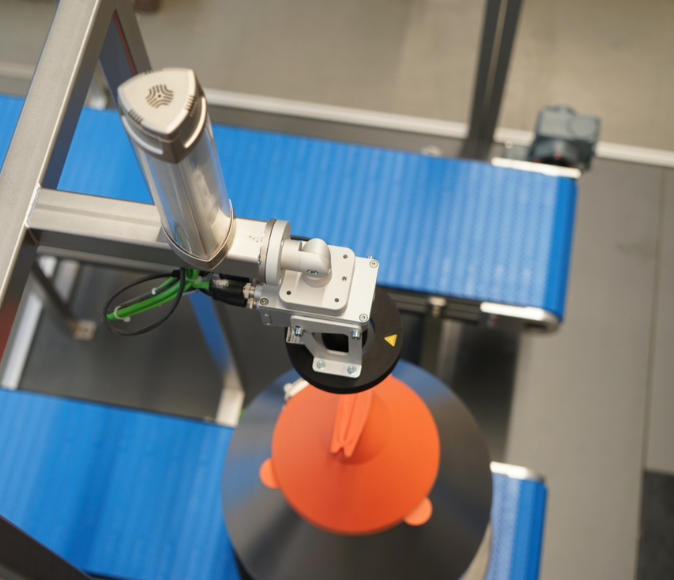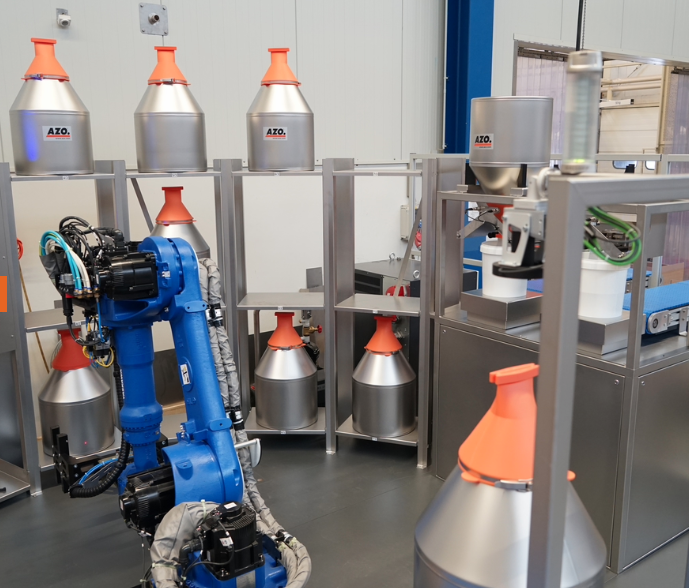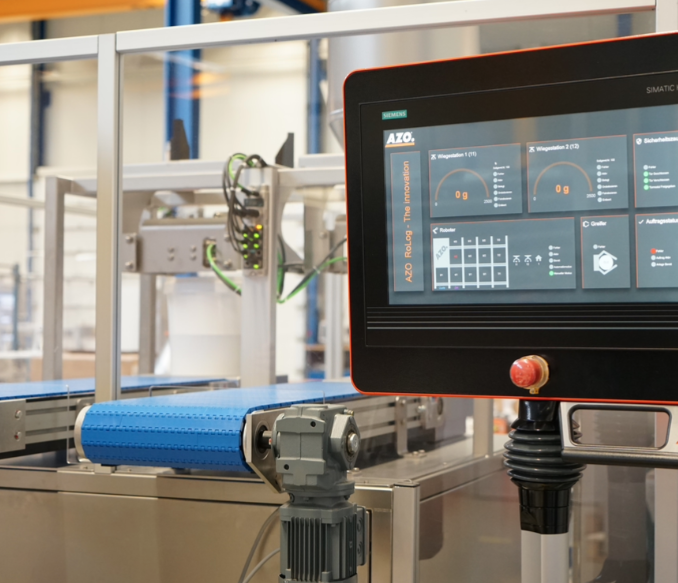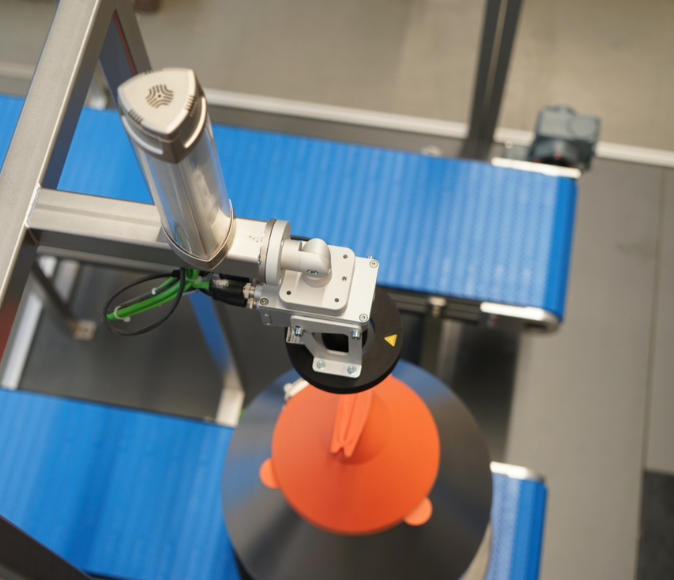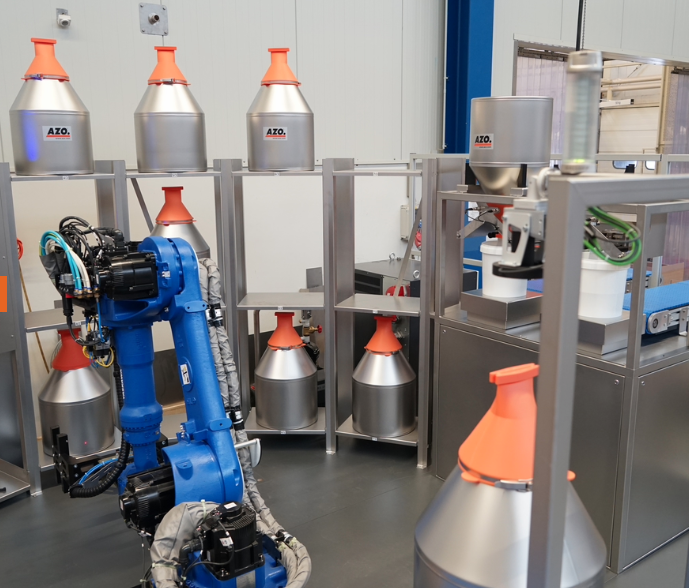 How the AZO RoLog® Unit Works
The machine operator first ensures that the raw materials are prepared ready for automated further processing in dispensing and storage units (DLE). A safety cage separates the automation range (the robot's work envelope) from the production environment. The raw materials logistics system, in a shielded cage, offers maximum protection for the machine operator and the product. In addition, the modular design of the storage module for raw materials (RLM)ensures a high degree of flexibility when expanding raw materials components. The robot assembles the batch in accordance with the required formulation in a fully automated process by preparing the correct dispensing and storage units. At the dosing point, the required micro quantities are dosed reliably and accurately from here into the target containers. Reproducible dosing results are achieved in the range from 50 g to 10 kg.

After weighing all components into the target container, the latter is placed ready at a specific intersection for further processing.
AZO RoLog® is now immediately ready for processing further production jobs. This means the system operates efficiently and without losing time.

24/7 production is possible with constant provision of raw materials and receptacles. AZO RoLog® can be operated as a standalone system or it can be fully integrated into an overall logistics system.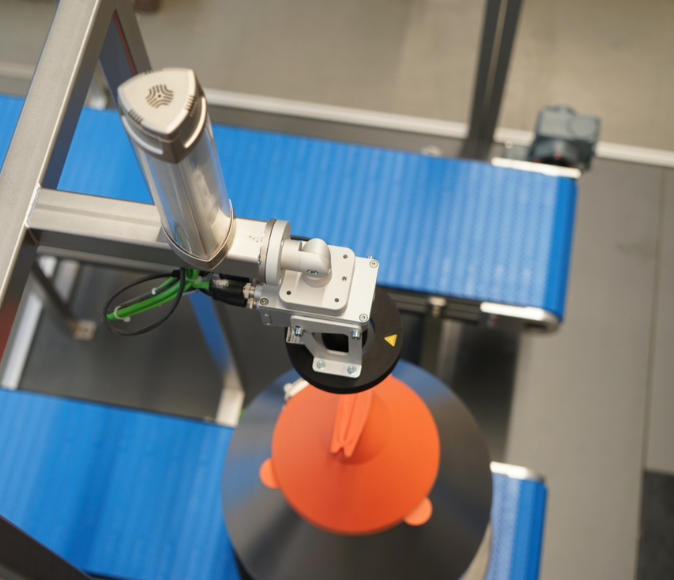 Browse All of AZO's AZODOS Systems