The Benefits You Can Expect
The AZODOS dosing unit type P … DV can be used wherever production processes require coarse/fine flow at a uniform mass flow rate. It features a compact design made of stainless chrome nickel steel, with various surface finishes available, and is equipped with high-grade dosing screws. The system delivers maximum dosing accuracy, is easy to clean, and its modular construction allows it to be expanded as needed.
Paired with a corresponding control system, AZODOS dosing unit type P … DW acts as a loss-in weight feeder. In the case of deviations from target values, operators have the precise control they need to make adjustments and enable corrective action. There is no need to worry about false readings due to bulk weight fluctuations, and no intricate calibration is required.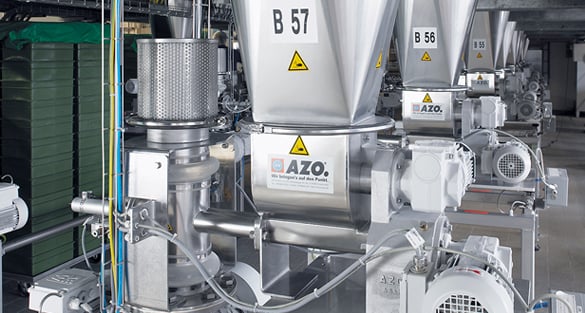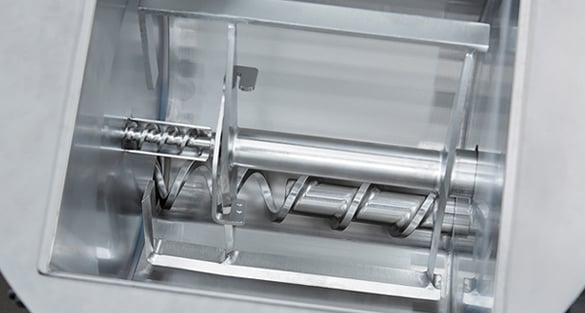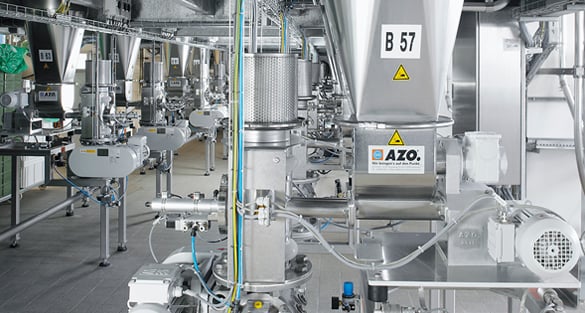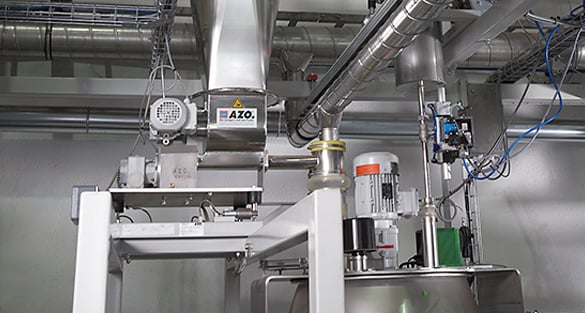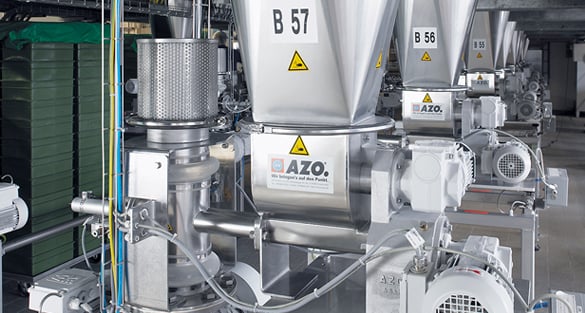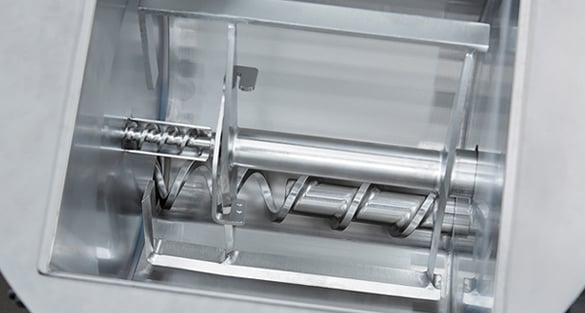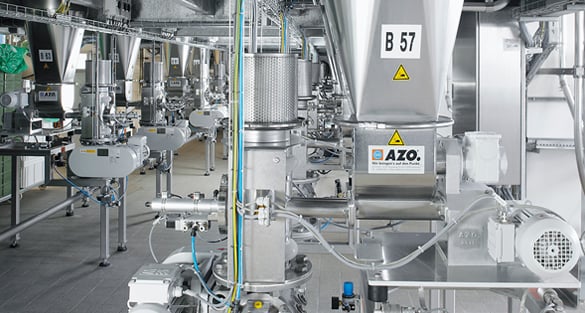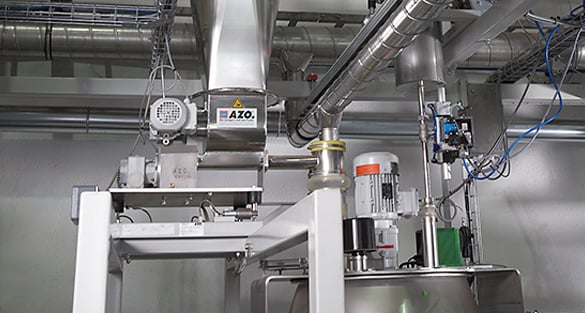 How AZO's AZODOS Units Work
The AZODOS Type P … DV operates in volumetric mode. The powder bulk products flow out of the surge bin into the dosing screw. An agitator ensures uniform discharge. With a frequency-controlled motor, the dosing screw can be switched from coarse to fine flow. This switch allows for precision metering in the downstream weighing process.
The AZODOS dosing unit type P … DW operates gravimetrically. A dosing screw meters the bulk material in coarse/fine flow to the downstream process. The amount of product metered out of the AZODOS is weighed. In conjunction with a control system, the bulk material is discharged by the dosing screw and the loss in weight per unit of time is registered through the weighing and control system. The actual loss in weight per unit of time is compared against the required setpoint, with differences between the two corrected by altering the screw speed.
Browse All of AZO's AZODOS Systems