The Benefits You Can Expect
Whether you produce food products, pharmaceuticals, chemicals, or plastics, AZO COMPONENTER® batching equipment can automate your process. In addition to supporting full automation of your factory, AZO's batching equipment allows you to:
Eliminate errors and inaccuracies associated with manual operations

Reduce the risk of contamination in your production processes

Simultaneously weigh and discharge ingredients for increased throughput

Expand your system at any time to support growing production needs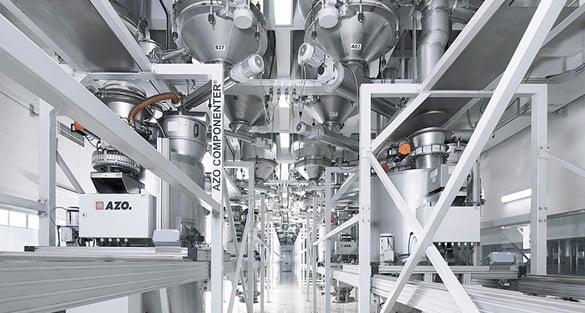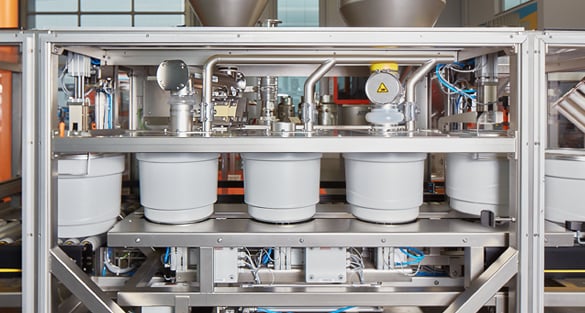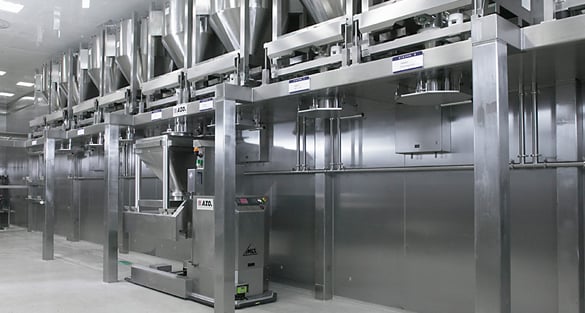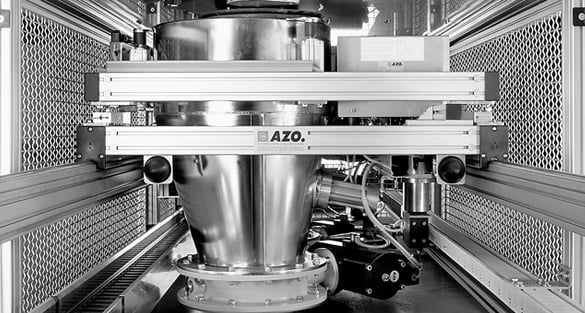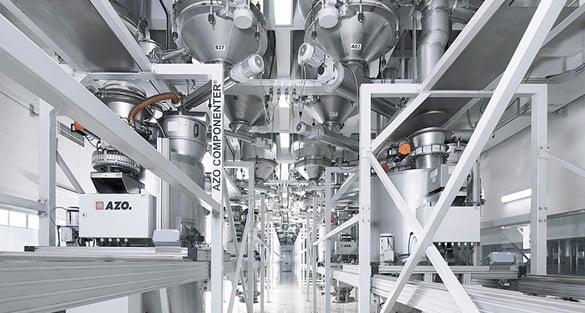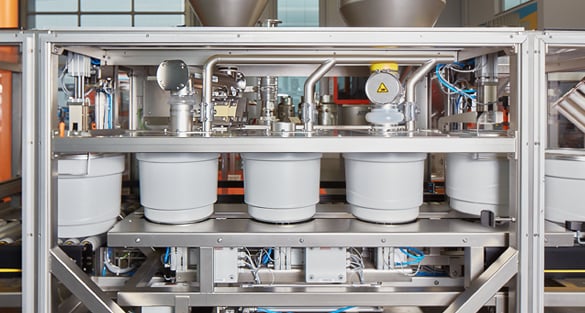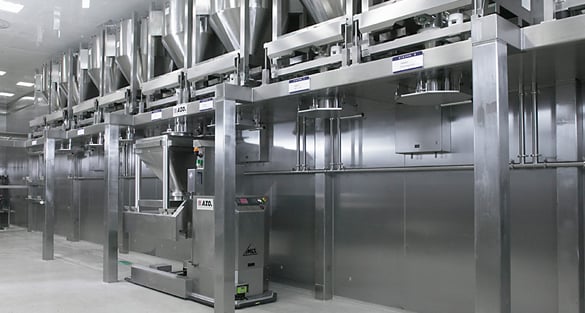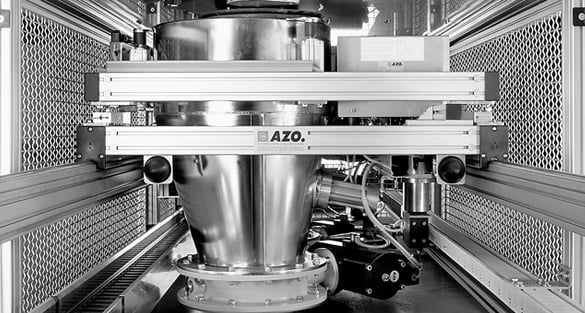 How AZO's COMPONENTER® Batching Equipment Works
Raw materials are fed into the top of the COMPONENTER® system and stored. The middle of the system is where the metering, dosing, and weighing of ingredients takes place. At the bottom of the system, ingredients are fed into the next processing step.

The two main COMPONENTER® systems use a circular configuration and a linear configuration. Each configuration has subsystems as well as custom design options.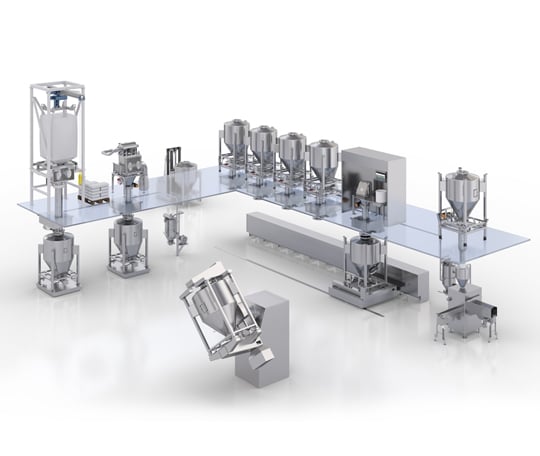 Browse All of AZO's COMPONENTER Batching Solutions