The Benefits You Can Expect
Bulk bag unloading goes by a lot of different names, including super sack unloading, bulk bag discharging, FIBC emptying, and big bag unloading. But the function and goal is the same: to induct materials into a process safely and cost-effectively. AZO's super sack unloader solutions do this, as well as:
Minimize errors and manpower required in the unloading process
Prevent product defects, workplace safety issues, and material loss
Offer a modular design that can accommodate height and space limitations
Provide the option for specialized designs to suit product and application needs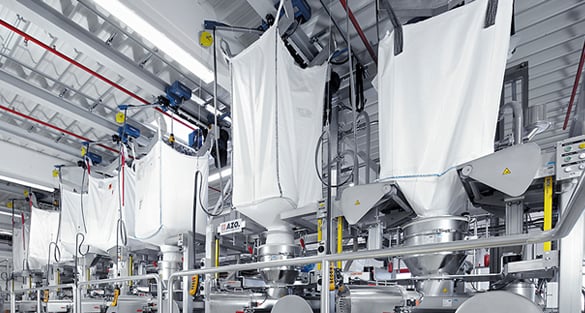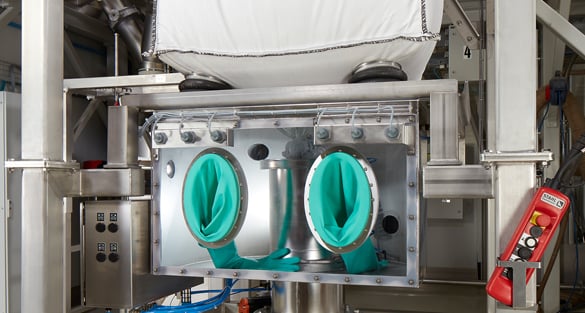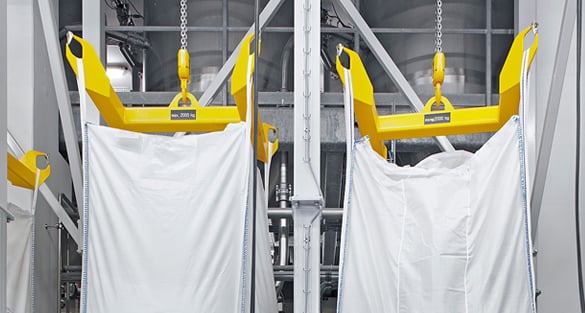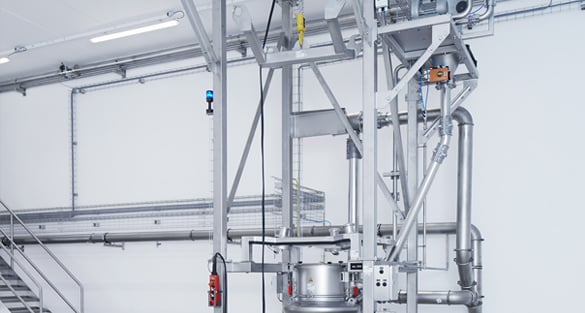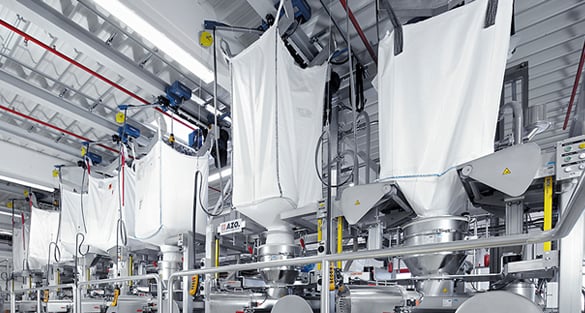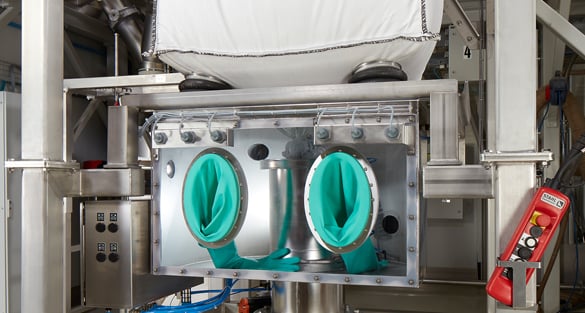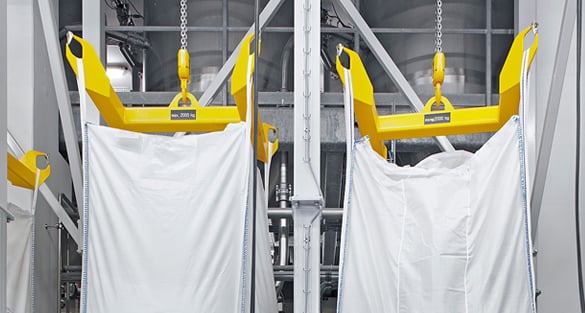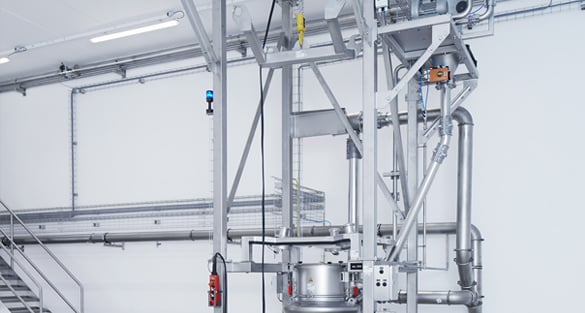 How AZO's Super Sack Unloaders Work
AZO's super sack unloaders combine a series of components to unload and discharge materials. Instead of a forklift, an electric hoist is used to place bulk bags on the safety support table, ensuring operator safety during the process. From a handling perspective, vibration allows for complete discharge, and massage pads allow for consistent flow rates. Completely sealed, the bag spout coupling keeps the process free of dust leaks and contamination.
A lower frame allows operators safe and easy access while keeping the material inside the unloader.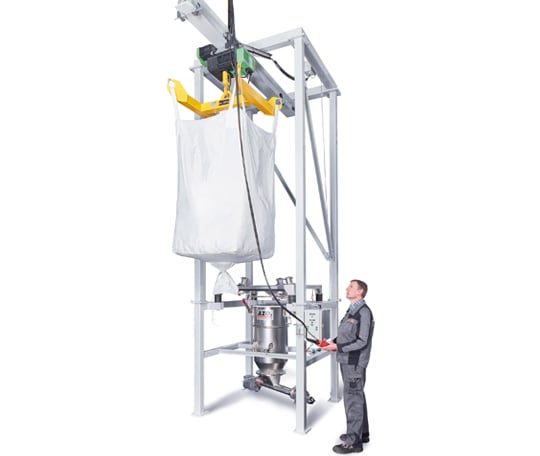 Components of AZO's Super Sack Unloaders