The Benefits You Can Expect
AZO's bag tipping stations are available either in epoxy-coated mild steel or in stainless steel, with six different surface finishes. Each system features a tight-closing, lockable cover with a vacuum valve, two gas pressure springs for adjusting the cover, a grid, and a bag support tray. Options include integration of a vibration pre-screen for entry control, as well as the addition of a pneumatic rapper, vibration, vibration bottom, or fluidization for reliable discharge of flow-resistant products.
AZO's innovative bag tipping stations allow for:
Dust-free feeding to maintain material safety

Ergonomic bag handling that reduces repetitive motion injuries

Easy maintenance that saves downtime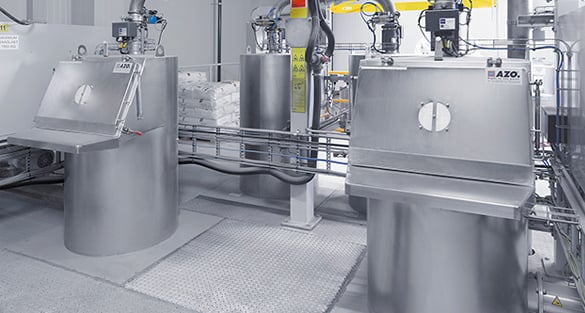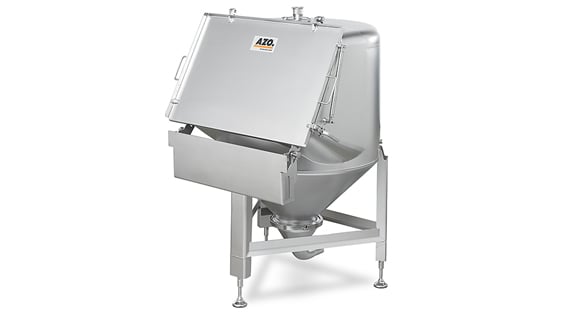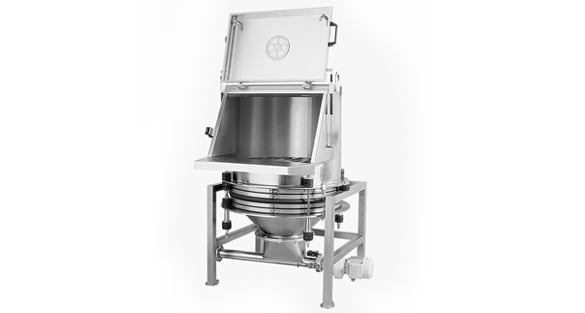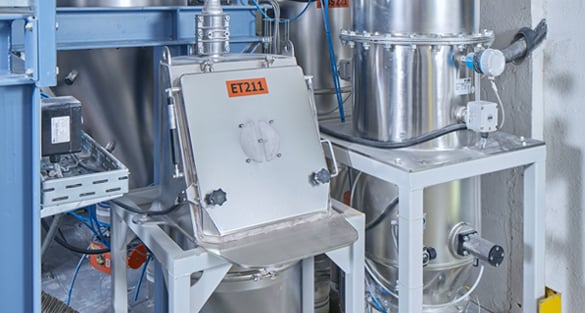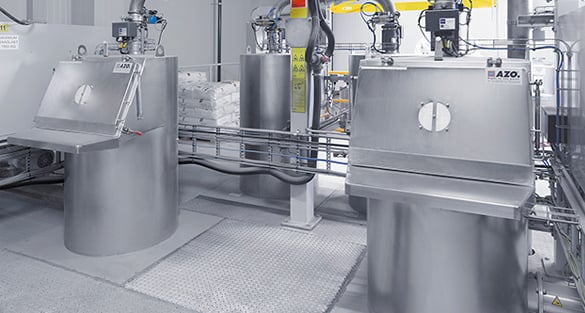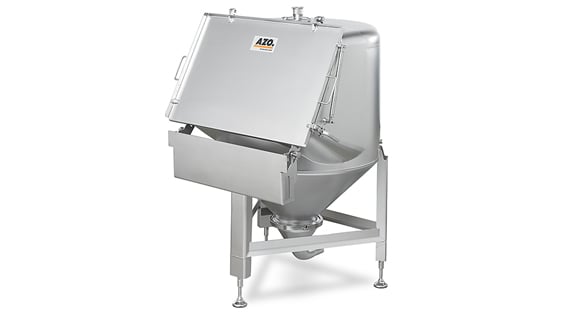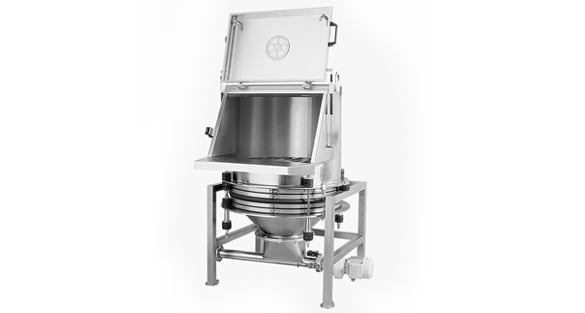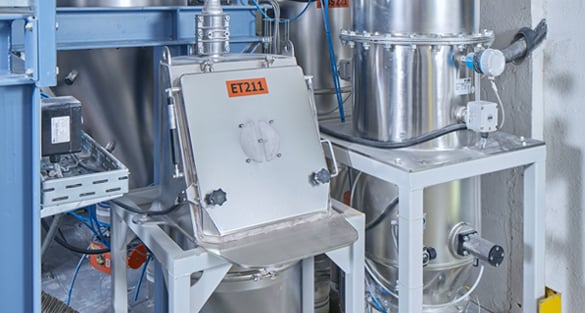 How AZO's Bag Tipping Stations Work
When the cover of the station is opened, suction automatically starts. The bag is placed on the pick-up table, opened, and then emptied into the closed system by the operator. If a mounted filter is used, the filtered dust settles back into the station. If a central filter station is used, small amounts of dust are sucked into the central filter where they are collected. The most economical of these two filter options depends on the specific task a customer wants to complete.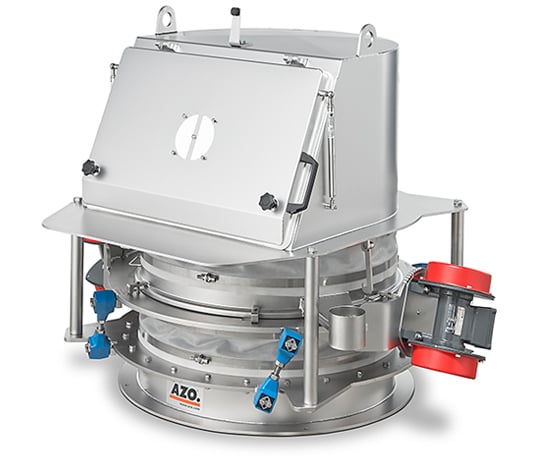 Browse All of AZO's Bag Tipping Station Solutions