The Benefits You Can Expect
AZO's secondary dust filters are used in vacuum conveying systems in the food, plastics, and chemical industries where granulated and powdered bulk materials are processed. While delivering reliable protection for vacuum generators, these large-scale filters also provide the benefits of:
Automatic filter cleaning
Straightforward and quick installation
Efficient disposal of collected filter dust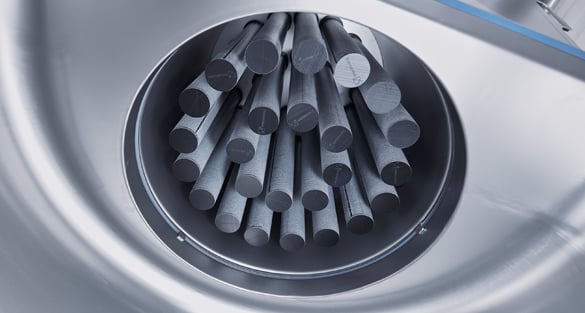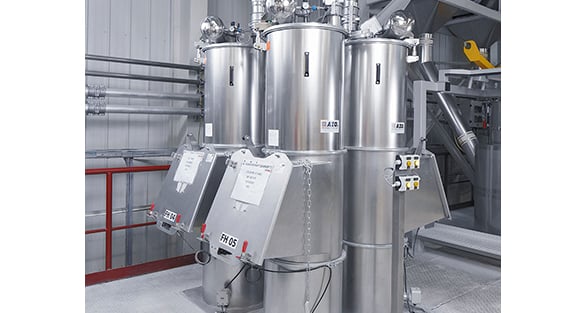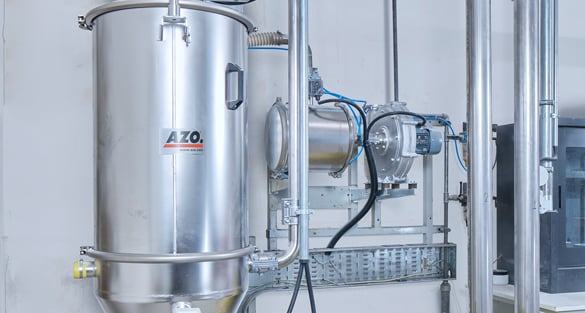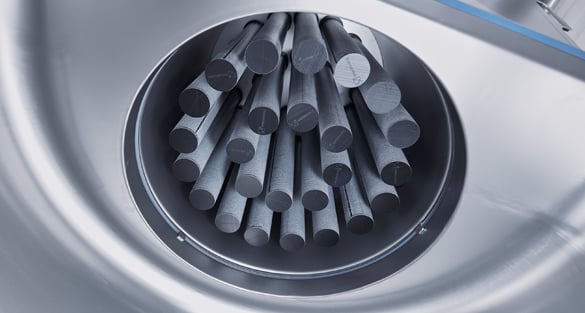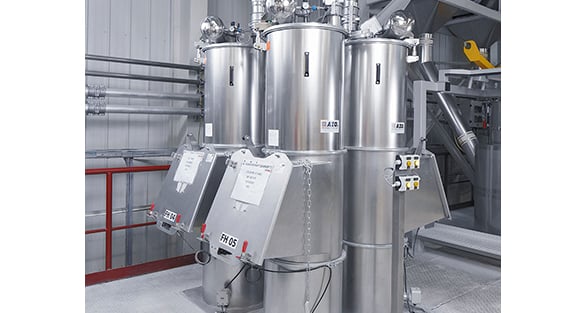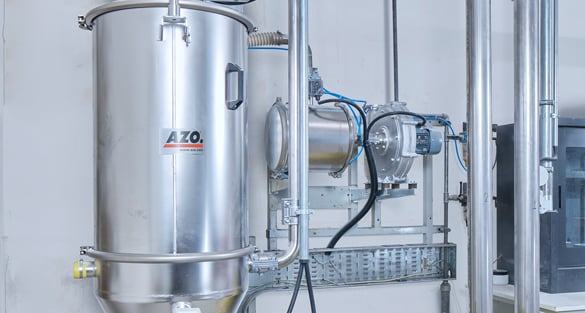 How AZO's Secondary Dust Filters Work
A secondary filter is connected upstream from the vacuum generator. This reliably prevents dust and impurities from entering the generator.
Dust-laden air from the primary filter on the receiver is directed into the secondary filter through a connector. The filter element is able to separate product dust from delivery air, and dust collects in the filter housing. The cleaned air is routed through the clean air line to the vacuum generator where it is discharged.
Filters are cleaned automatically. Dust that accumulates in the filter housing can be discharged via a manual or automatic opening in the butterfly valve of the collection container that is mounted on the outlet.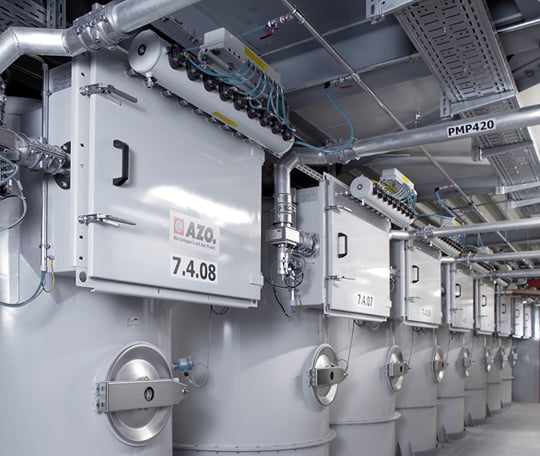 LEARN MORE ABOUT ALL AZO SCREENERS BELOW: