Five Bulk Material Headlines You May Have Missed in December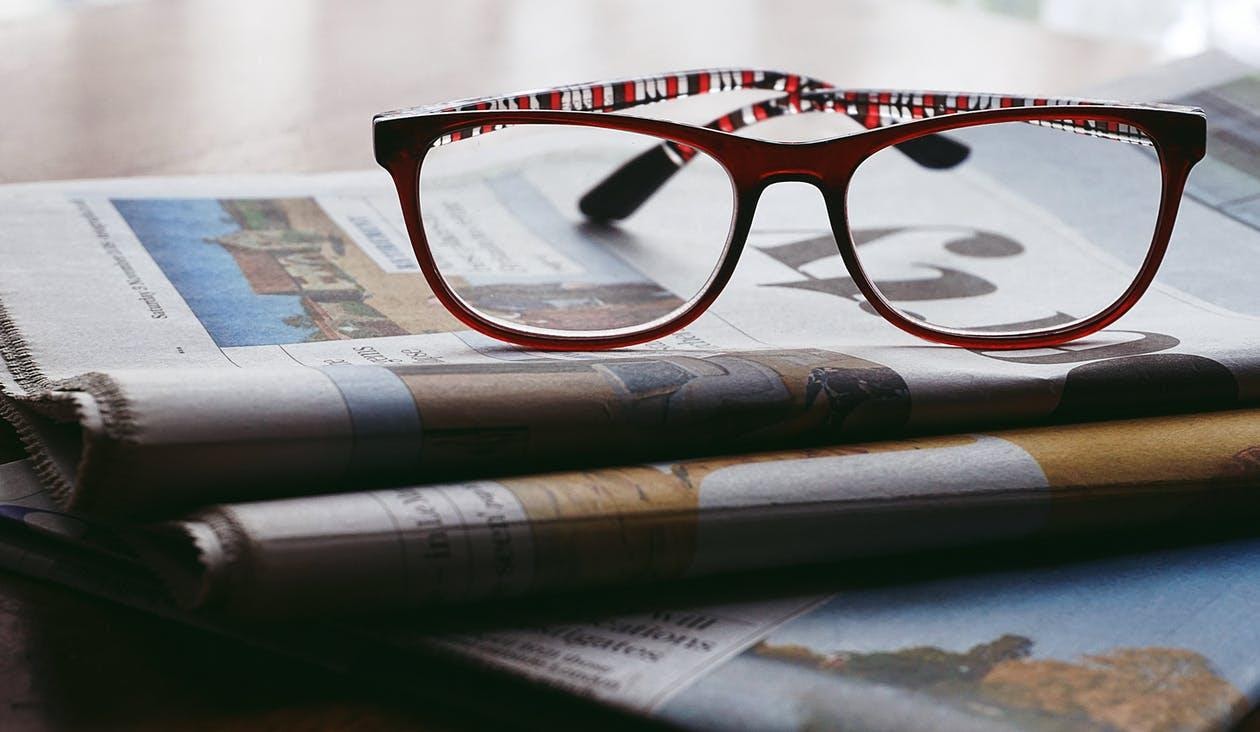 Five Bulk Material Headlines You May Have Missed in December
2022 was quite a wild ride in the bulk ingredient handling industry, and December was no different. With a possibly crippling railstrike behind us, and two straight months of market growth, optimism about a good start to 2023 began to circulate. But a terrible month for the market (Dow -4%) ended the year on a financially sour note. Here are five other headlines you may have missed in December:
Food Ingredient Prices Remained High in 2022
While prices in late December of 2022 were mixed compared with the previous year, it does not reflect the highs that ingredient prices reached throughout the year.
A number of contributing factors kept food ingredients on the higher price path, including the invasion of Ukraine, weather issues affecting crops, and the 40-year high in inflation.
Russia's invasion of Ukraine on Feb. 24, 2022, set the stage for volatility in grain, oilseed and edible oils markets, raising concerns about supplies of wheat, corn, sunflower seed oil and other products from the key Black Sea region. As the year progressed, supplies improved (or were not as bad as initially feared) and prices began to moderate
Flour prices mostly were lower from a year earlier due to changes in the main price components. Wheat futures were mixed, the hard red winter wheat cash basis was sharply lower, the spring wheat basis was higher, and millfeed prices were sharply higher. Bakers standard patent (the primary bread flour) was $5 a cwt, or 18%, lower from a year ago, and semolina (pasta flour) was down $15.60 a cwt, or 34%.
Soybean and soybean oil prices were pulled higher by the Ukraine war disruption and by strong demand for feedstock from the renewable fuels sector. March soybean futures in late December were up about $1.50 a bushel, or 11%, from the end of 2021, and cash soybean oil was up about 12¢ a lb, or more than 20%.
Refined cane sugar prices ended the year up about 25% from 2021. The market experienced tight supplies all year after two major beet sugar processors declared force majeure (one in April due to lower-than-expected sugar production from the 2021 crop, and another in November due to lower-than-expected sugar beet production in 2022).
What 2023 has in store for bulk ingredients is anyone's guess at this point, as the war in the Ukraine and rail strike were not on the horizon going into 2022.
To Read the Full Article, Click Here
2023 Starting the Right Way for Bulk Ingredient Logistics
Shippers of grain, food and other products expect to face better prospects for logistics in 2023, hoping much of the COVID-induced issues are in the past as well as legislative action to avert a nationwide rail strike.
Truck, rail, barge and ocean freight rates don't always react to broad economic changes in concert. While the entire transportation industry appeared to crumble during COVID, normally any number of factors may affect each mode independently, regionally and in other ways.
The Council of Supply Chain Management Professionals said in its latest Supply Chain Quarterly that freight volumes for sea, air and trucks are expected to decline in 2023, and that freight rates for all three "are on track to drop from their pandemic high points," noting a "severe rate of contraction in transportation prices measured in November."
The much-forecast arrival of a recession in 2023 should help reduce freight demand and subsequently freight rates as consumers buy less (although the relationship is far more complicated than that). High freight costs were seen as a major contributor to rising US inflation and now may contribute to helping rein in inflation.
To Read the Full Article, Click Here
Bakery Prices Higher in 2022 for Key Ingredients
The invasion of Ukraine and Mississippi River water levels were two of the many factors in 2022 resulting in extremely tight sugar supplies, continuing labor issues, the possibility of a nationwide rail strike and most recently, egg supply challenges. All of it set the stage for mostly higher prices on baking ingredients with some ingredients reaching multiple all-time highs in one year.
From the start, 2022 promised to be a rough year for both consumers and commodities markets and was especially disruptive for the baking industry and ingredient prices due largely to surging inflation, stubbornly strong consumer demand and a pandemic-ravaged economy. Year over year, Flour, Eggs, Sugar and Dairy experienced record high prices as inflation and supply chain issues caused prices to fluctuate throughout the year.
While market movers influencing 2023 prices are still unknown, this year's volatile foundation already is providing support for high prices in the new year with winter wheat entering dormancy in poorer condition than it did last year, a continuing Russia-Ukraine war with no established path for conclusion, reducing but still high inflation, and a slowing global economy.
To Read the Full Article, Click Here

Sustainability Trend to Gain More Traction in 2023
Sustainability has been on the consumer radar for some time, but defining sustainability is far from straightforward. The push for more sustainable options is multi-faceted, led by demanding consumers, local regulations, marketing strategies and ESG agendas.
An American Bakers Association (ABA) July 2022 report, Life Through the Lens of Bakery, found that sustainability matters to 2 in 3 Americans, but it only influences the purchases of 1 in 5. While not affecting purchasing decisions, industry experts say that is coming, as consumers connect sustainability to their overall health and wellness goals.
"More than ever before, consumers are conscious about their health and wellness," said Jessica Lanter, senior director of business development at TC Transcontinental Packaging, Chicago. "Another priority to keep in mind is the pressure supermarkets are experiencing because of tight labor markets. By moving from a rigid container to a flexible container, they can extend the shelf life by maintaining moisture and freshness longer while decreasing labor costs and shrinkage in the bakeries."
To Read the Full Article, Click Here
Food & Beverage Executives have Positive Outlook on 2023
Marcum LLP released its inaugural survey of food and beverage industry executives, who revealed strong optimism in their outlook, with more than two-thirds projecting increased revenues in the coming year.
Among the survey's key findings where:
69% project revenue rising over the next 12 months.
64% have a positive/very positive outlook for the industry over the next year.
69% anticipate inflation, rising commodity, and other costs among the industry's greatest challenges.
72% place product/service expansion and innovation as their top business strategy.
35% place geographic expansion as their top business strategy
63% say the pandemic permanently changed the way they manage their supply chain.
55% are not confident that their technology is protected from cyber threats.
Related Blog Posts
In the realm of safety glass manufacturing, precision is not just a goal; it's an absolute necessity. An AZO customer, Glass Film
Finally a great month of economic news where the markets have rebounded, while the fed has efficiently fought inflation. What once looked