Five Bulk Material Headlines You May Have Missed in October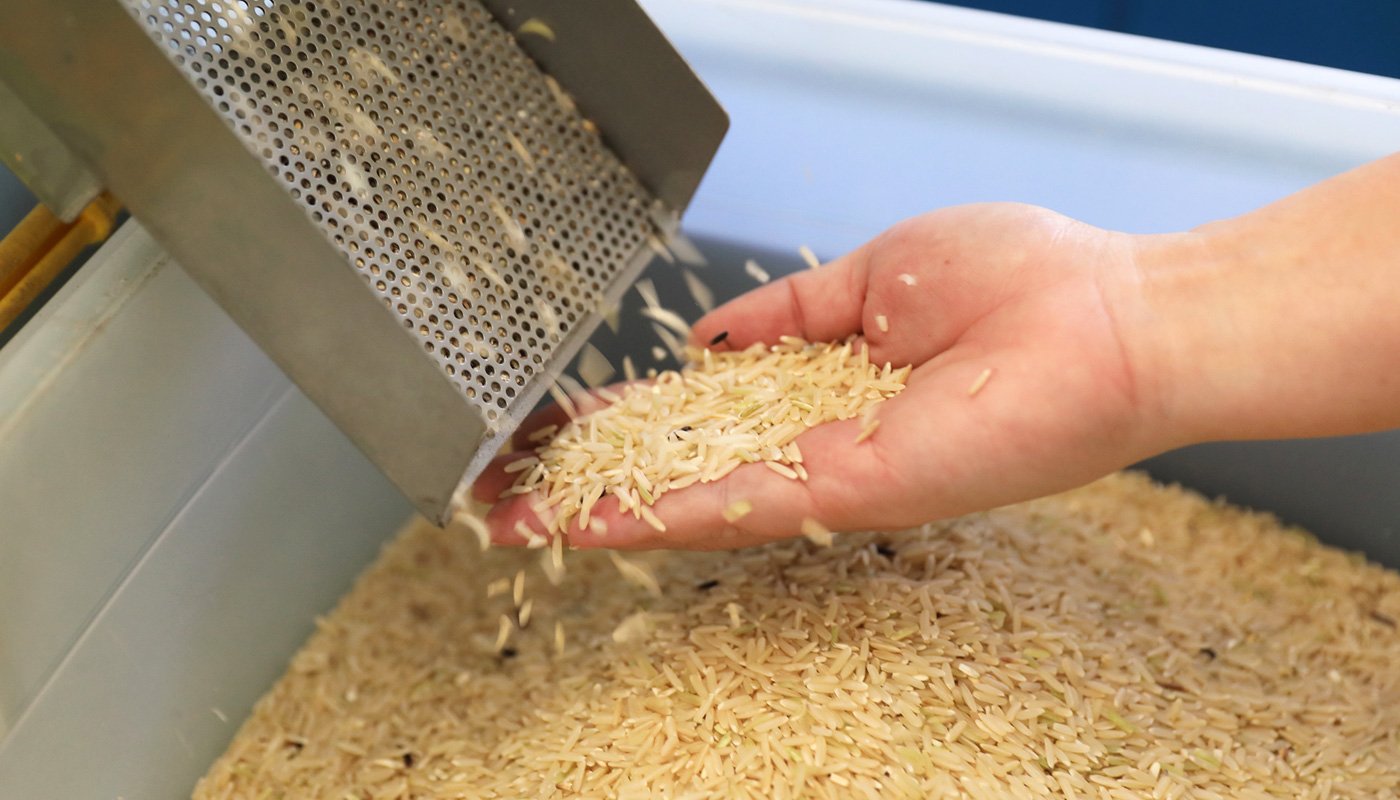 Finally a great month of economic news where the markets have rebounded, while the fed has efficiently fought inflation. What once looked like a certainty, many experts are now hoping that the US market can avoid a recession to start 2024. While all news is not good, the war in Israel, and the US Credit Rating decrease, hope springs eternal for a positive finish to 2023. Here are five headlines you may have missed in October:
Four New Trends in Biopharmaceutical Facility Engineering & Construction
Several key trends in the biopharma industry were discussed at The Facility of the Year Awards (FOYA), presented by the International Society for Pharmaceutical Engineering (ISPE). Firstly, there is a significant emphasis on adaptable design to enhance efficiency, mobility, and safety. Facilities are moving away from traditional multi-product production setups, leveraging automation and single-use technology to prevent contamination and improve collaboration.
Secondly, winning facilities are attentive to their community impact. They carefully select locations that align with manufacturing objectives and actively support local communities through initiatives like volunteering. The winners demonstrate a commitment to minimizing their impact during construction, with WuXi Biologics, the 2023 Operations winner, delivering newsletters detailing construction activities and creating separate roads for construction vehicles. Moreover, there's a trend towards supporting the global community, as seen with the SERUM Institute, the 2023 Supply Chain and Social Impact winner, which swiftly modified its facility to produce millions of doses of COVID-19 vaccines.
The third trend is a commitment to sustainability and environmental protection. FOYA winners, like Takeda, the 2023 Social Impact – Sustainability category winner, showcase sustainability efforts from the design stage onwards. Takeda's facility, focusing on plasma-derived therapies, sources 100% of its energy from renewable sources, recycles wastewater to drinking water standards, and operates entirely paperless. The commitment to sustainability includes lifecycle assessments, the incorporation of environmentally friendly products, and the formation of employee sustainability committees.
Lastly, there's a growing adoption of integrated automation, digitization, and AI. FOYA winners reveal that streamlined facility designs, coupled with automation and digitization, lead to increased safety and operational efficiency. Automation and AI simplify quality control, offering secondary validation and reducing the need for extensive manual processes. The impact of these technologies on the 2023 FOYA winners suggests that their role will expand in pharmaceutical manufacturing efforts in the years to come, enhancing efficiency, safety, and speed.
To Read the Full Article, Click Here
Inflation has Grocery Shoppers Performing a Balancing Act
Consumers continue to feel the impact of higher prices despite a slight ease in inflation, with food and beverage costs rising by 25% to 30% compared to 2019 or 2020. Anne-Marie Roerink, Principal at 210 Analytics, emphasized the challenge consumers face in balancing priorities like money, time, taste, nutrition, and experience. Value and affordability are top concerns for consumers shopping in retail stores, with 93% of shoppers applying some form of money-saving measures. About four in 10 consumers are reducing their spending on eating out or ordering in, opting for takeout and supplementing restaurant meals with additional items, creating opportunities for retailers.
Consumers are more cautious about spending, requiring compelling prices for them to act on promotions. Private brands are outgrowing national brands across various categories, and consumers are increasingly turning to value and club stores, with Walmart experiencing significant growth. Retailers are leveraging holidays and special occasions, as well as personalized ads, to attract consumers. Additionally, providing transparent information on packages, promoting products' positive impacts on the planet or animal welfare, and using social media platforms, such as TikTok, are effective strategies for retailers in the current market landscape.
To Read the Full Article, Click Here
Health Conscious Consumers are Becoming Utterly Drawn to Organic Milk Suppliers
The global market for organic milk is estimated at $159.75 million in 2023, experiencing a 5% compound annual growth rate (CAGR) from 2018 to 2023. Fact.MR projects that the market will continue to grow at a CAGR of 6.5%, reaching a valuation of $319.36 million by the end of 2033. The increase in organic milk sales is driven by global demand for diverse organic food products, with consumers seeking healthier alternatives due to rising health concerns like diabetes, obesity, heart-related conditions, and hypertension. Consumers perceive organic milk, sourced from cows fed on natural diets, as superior in quality, rich in essential nutrients, and aligned with a wholesome lifestyle.
Several factors contribute to the market growth, including heightened health consciousness among consumers, the desire for natural and organic alternatives, and concerns about the environmental impact of conventional dairy farming practices. The absence of synthetic pesticides, antibiotics, and hormones in organic milk is seen as a healthier option, leading to a projected 7% CAGR in the United States market, reaching $90.06 million by 2033. Government regulations, certifications, and the increasing availability of organic milk in various retail channels also contribute to its growth. Challenges include the higher production costs of organic dairy farming, competition from conventional and plant-based milk alternatives, and potential supply shortages leading to price fluctuations. Producers are focusing on product differentiation, introducing flavored organic milk and specialty formulations to meet diverse consumer preferences.
To Read the Full Article, Click Here

Consumers Buying More Frozen Foods to Help Offset Inflation Costs
A study by the British Frozen Food Federation (BFFF) reveals that 38% of consumers in the UK are purchasing more frozen food than the previous year as a cost-saving measure amid rising inflation. While the inflation rate has slowed, the overall cost of groceries has increased by 12% over the past 12 months, leading consumers to make more calculated choices. Frozen food, often perceived as less expensive, gains popularity not only due to cost but also because of reduced waste. The CEO of BFFF, Rupert Ashby, highlights that frozen food has lower waste compared to fresh items, where retailers must factor in spoilage in the supply chain, transportation delays, and perishability issues.
The survey further indicates that 42% of consumers would be inclined to buy more frozen food if they had better awareness of its sustainability, waste reduction, and nutritional benefits. In response to the growing interest in frozen food, the BFFF has launched FrozenFoodRevolution.co.uk, aiming to provide consumers with information to make informed choices about frozen products, addressing misconceptions and emphasizing their positive aspects such as reduced waste and potential nutritional benefits.
To Read the Full Article, Click Here
Zip Recruiter's Study on the Highest Paying Jobs in Food Manufacturing
ZipRecruiter, a professional job search platform, has compiled a list of the highest paying positions in the food manufacturing industry in 2023. Meat production dominates the sector, providing numerous job opportunities. Apart from traditional roles in meat production, individuals can explore positions in quality control and assurance, ensuring the safety of both the manufactured food and the equipment used in the process.
The list includes a variety of roles, each offering competitive salaries. Some of the top-paying positions include Broiler Manager, Flavorist, Food Scientist, Refrigeration Engineer, Distillery Manager, Food Safety Manager, HVAC Refrigeration Technician, Food Technologist, Food Safety Specialist, Ammonia Refrigeration Technician, Refrigeration Technician, Refrigeration Service Technician, Food Safety Coordinator, Commercial Kitchen Service Technician, Refrigeration Mechanic, Restaurant Maintenance Technician, Food Safety Director, Batch Plant Operator, Food Inspector, Oven Operator, Batch Maker, Batch Mixer, Batcher, Food Processor, and Food Taster. These roles span from managerial positions to technical roles like refrigeration and HVAC technicians, ensuring a wide range of opportunities for individuals with different qualifications and interests in the food manufacturing sector.
To Read the Full Article, Click Here
Related Blog Posts
In the realm of safety glass manufacturing, precision is not just a goal; it's an absolute necessity. An AZO customer, Glass Film
Finally a great month of economic news where the markets have rebounded, while the fed has efficiently fought inflation. What once looked