Five Bulk Material Headlines You May Have Missed in February (Clone)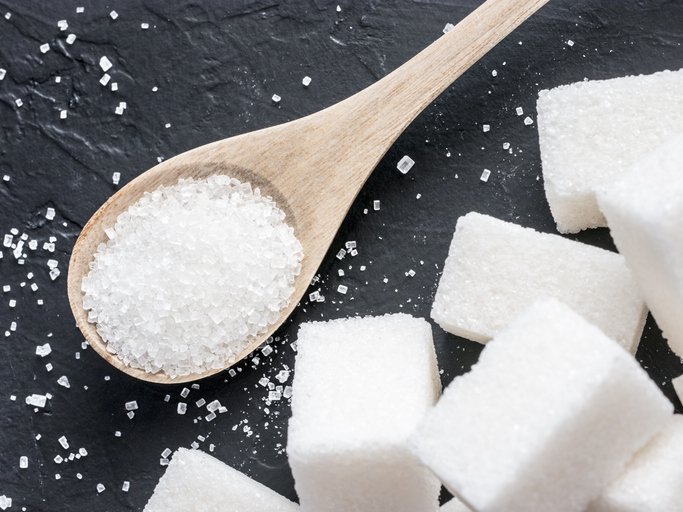 The first month of January flew by with the stock market rallying and hopes for further economic recovery bolstered by positive forecasts. However, February rolled in with conflict still raging in the Ukraine, and uneasy tensions with China and the United States. These political issues caused a rocky month for the markets, and the pace of recovery is now in question. Here are five headlines that you may have missed in February.
Inflation and Poor Weather Preventing Sugar Prices from Falling
Market analysts speaking at a conference in California earlier this month are forecasting that sugar prices will remain higher for the rest of the year, not only due to inflation, but also because of poor weather conditions.

Due to lower yields from inclement weather, the current cane crop in Mexico will be unable to meet the US target quantity needed for 2023. Estimates for Mexico's sugar production in 2022-23 ranged from 5.5 million tonnes to about 5.8 million tonnes, compared with 5.9 million tonnes as the current US Department of Agriculture forecast. But Frank Jenkins, President of JSG Commodities, said Mexico's production levels would need to be closer to 6 million tonnes to satisfy domestic needs in Mexico and the export limit demand from the United States. He forecast Mexico's production at 5.5 million tonnes.
Additionally, inflation factors from elevated costs spanning all commodities to operational struggles with recruiting and keeping labor were a large contributor to high prices. But inflation and high sweetener prices also have potential to produce demand destruction, which may prove bearish long term.
To Read the Full Article, Click Here


Decline Continues for US Chemical Production Across All Areas
According to the Federal Reserve, chemical production decreased by 0.5% in December 2022, marking the third consecutive month of decline. The decrease was primarily driven by lower production of organic chemicals, plastic resins, and synthetic rubber.
Additionally, analysts note that supply chain disruptions and high energy prices have been contributing factors to the decline in chemical production. The chemical industry is an important sector of the US economy, and its performance can be an indicator of broader economic trends.
Despite the recent decline, the analysts suggest that the long-term outlook for the chemical industry is positive due to increasing demand for chemicals in sectors such as healthcare and electronics. However, the industry will likely continue to face challenges in the short-term due to ongoing supply chain disruptions and energy costs.
To Read the Full Article, Click Here


Biden Administration Looks to Crack-Down on Underage Employees in Food Processing Plants

The Biden administration has pushed for a crackdown on labor exploitation in the baking industry after a story was published about the use of underage workers in the sector. A recent story published in The New York Times, highlighted the use of child labor and other forms of labor exploitation in the cocoa supply chain. In response, several major companies, including Nestle and Mars, pledged to take action to address the issue.
The baking industry is susceptible to labor exploitation, particularly in the production of baked goods that contain chocolate. The Times article highlights the importance of addressing these issues, not only from a moral standpoint but also from a legal and reputational standpoint.
To combat labor exploitation, these companies have begun to implement measures to identify and address labor violations in their supply chains, such as conducting regular audits and working with suppliers to improve labor practices. Additionally, the Times article suggests that consumers can play a role by supporting companies that prioritize ethical labor practices and avoiding those that do not.
The Department of Labor will continue addressing labor exploitation in the baking industry and highlights the need for continued action to ensure that workers are treated fairly and with dignity.
To Read the Full Article, Click Here


Cultural Traditions May Help Drive Food and Flavor Trends in 2023
Cultural roots of flavors may drive flavor trends in the food industry in 2023. Consumers are increasingly seeking out authentic and culturally diverse flavors, and this trend is expected to continue in the coming years.
According to analysts, the pandemic has played a significant role in driving this trend, as consumers have been forced to stay at home and explore new flavors and cuisines. As a result, there has been a renewed interest in traditional and regional flavors, as well as a growing appreciation for the stories and cultures behind these flavors.
Several examples of cultural flavors are expected to gain popularity in 2023, including ingredients such as pandan, yuzu, and guava, as well as dishes such as birria and adobo. It notes that these flavors are rooted in diverse cultural traditions and are gaining traction among consumers looking for new and unique taste experiences.
To capitalize on this trend, analysts suggest that food companies should embrace a more diverse range of flavors and ingredients, and work to highlight the cultural stories and traditions behind these flavors. By doing so, they can appeal to a growing segment of consumers who are seeking out authentic and culturally diverse food experiences.
Overall, analysts insist that companies should embrace the importance of cultural roots in driving flavor trends in the food industry, and embrace both diversity and authenticity in their product offerings.
To Read the Full Article, Click Here


Soybean Forecast Lowered by the USDA Due to Drought Conditions in Argentina
The United States Department of Agriculture's (USDA) recent forecast for global soybean production was lowered in a report released in February. According to the USDA report, global soybean production for the 2021-2022 season is expected to be lower than previously forecasted, due in large part to weather-related issues in several key producing countries.
Soybeans remain a crucial ingredient in many food products, including baked goods, and that any significant decrease in global production can have a ripple effect throughout the food industry. Soybeans are a source of protein for food products, particularly for plant-based products, and any disruption in supply can impact the availability and cost of these products.
The USDA's forecast also underscored the challenges faced by the agriculture industry, particularly in the face of climate change and other environmental factors. It suggests that the industry must continue to innovate and adapt in order to ensure a reliable and sustainable supply of key ingredients like soybeans.
Overall, the USDA stressed the importance of soybean production to the food industry, and underscored the need for continued investment and innovation in agriculture in order to ensure a stable and sustainable supply of key ingredients.
To Read the Full Article, Click Here
Related Blog Posts
In the realm of safety glass manufacturing, precision is not just a goal; it's an absolute necessity. An AZO customer, Glass Film
Finally a great month of economic news where the markets have rebounded, while the fed has efficiently fought inflation. What once looked