Industry 4.0 in Bulk Material Handling: What Constitutes True Opportunities in Sustainability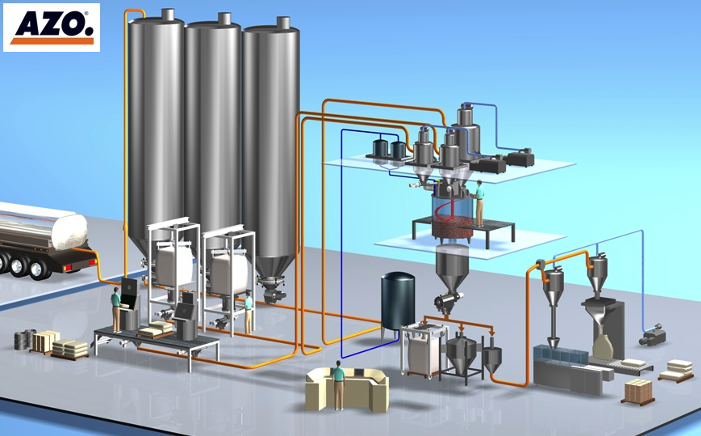 Picture this — a bakery uses six different ingredients for one of their products, and they all travel down the same convey line at different times. Bakers know that flour is going to flow differently than sugar, which also flows differently than malto dextrin (and so on and so forth). Some ingredients flow easily, some not, but most pneumatic conveying systems use more air than is actually needed to move most of these ingredients.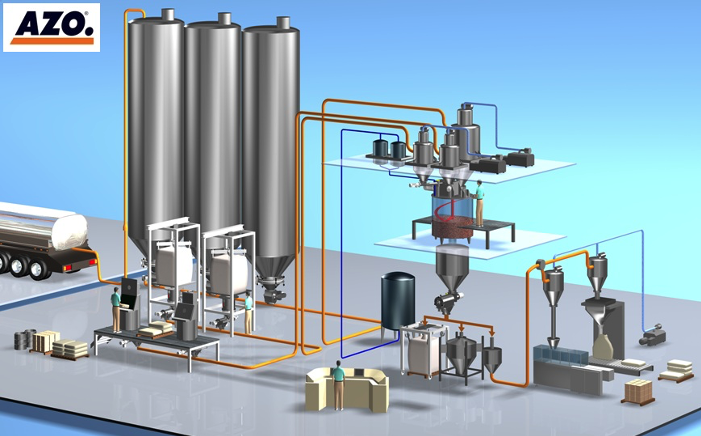 In a perfect world, a conveying system would recognize that the airflow could be adjusted (up or down) depending on the unique characteristics of each ingredient. Believe it or not, there are companies that are developing technology to incorporate this kind of functionality. This is just one aspect of what's known as "Industry 4.0."
Industry 4.0 technologies cover a wide range of industrial applications. Industry 4.0, as known as the "Internet of Things" (IoT) or "Industrial IoT," mean different things to different people. In the context of pneumatic conveying systems, Industry 4.0 involves specific technologies seeking to improve reliability by increasing consistency and efficiency on the plant floor.
However, until significant technology is developed by capital equipment vendors and accepted by capital equipment purchasers, it remains to be seen how future improvements might change material handling as a whole. It is possible that such a shift could happen sooner rather than later, but it requires specific advancements that produce identifiable commercial success. There may be many advancements, but if they are too expensive or cannot produce measurable benefit, then they will never advance beyond an over-hyped "gee whiz feature" that comes and goes in a flash.
Going back to our hypothetical adjustable airflow convey system, potential buyers would want to weigh how much money could actually be saved operating a "smart" blower before making the capital investment necessary to achieve this efficiency. Like any other investment, Industry 4.0 functionality must provide a solid return on investment by flowing operating expenses, reducing waste or making labor more productive. New technology that sticks (and provides lasting advancements) must provide real benefit compared to what was replaced. This technology must do something practical in order to succeed. Examples could be helping maintenance technicians do their jobs more efficiently or improving machine utilization (the amount of time the machine actually works).
As general manager of AZO Chuck Kerwin says, we are in the "wild, wild west" of industry 4.0 in bulk material handling. There are a lot of possibilities but few truly successful products.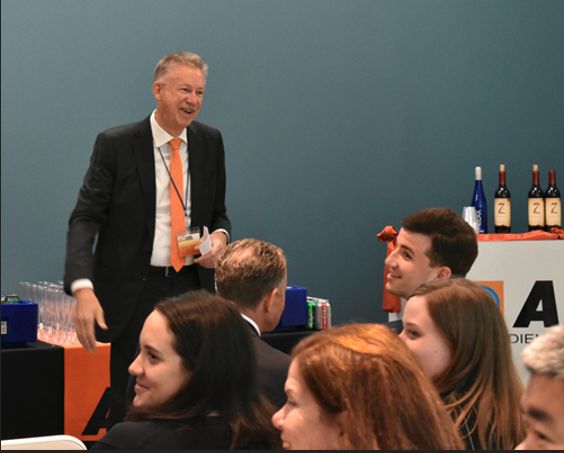 "It's incredibly difficult to develop successful new products," he said. "They don't happen very often because of the process. You have to spend a lot of money and go up a lot of blind alleys before you figure out how to make it work. Then you have to test it and market it. Only then can you begin to measure the cost benefit ratio to see if your advancement is going to succeed."
According to Kerwin, success for new technology really comes down to two questions: "How much does it cost?" and "How much can I save by using it?"
If you're hoping for a free offering you can use that will help you understand how control system design can benefit operations, a new white paper from AZO and our controls partners at Bachelor Controls Inc. (BCI) may just be what you're looking for. "Advanced Automation: How Intuitive Design Enhances Control Systems" is an extensive guide soon to be released that makes common control system nomenclature familiar to engineers who are more mechanically oriented. Stay tuned to our blog to find information on pneumatic conveying, ingredient automation and the reliably accurate equipment that AZO manufactures.
If you find that you have any other conveying queries, you can always feel free to speak to an AZO specialist. BCI, our control system partners, have over 25 years of experience designing, building and installing integrated control systems in AZO automated material conveying systems. To learn more about how you can expect the highest level of quality and reliability for ingredient automation solutions from AZO and BCI, contact our dedicated sales associates today.
AZO has more than seven decades of experience in handling raw materials and shaping ingredient automation along the way. Feel free to contact our sales team for any questions on how to help your plant and processes run smoothly.
Related Blog Posts
In the realm of safety glass manufacturing, precision is not just a goal; it's an absolute necessity. An AZO customer, Glass Film
Finally a great month of economic news where the markets have rebounded, while the fed has efficiently fought inflation. What once looked