Lesser-known Questions to Ask About Bulk Bag Unloaders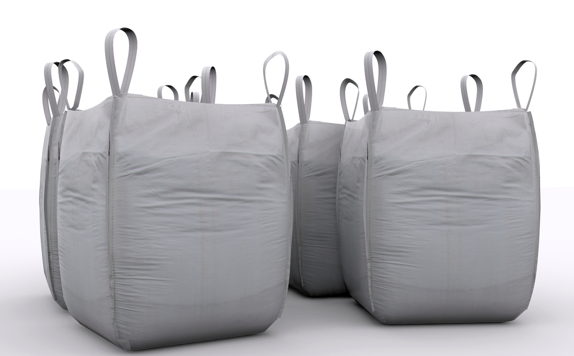 If you're in the market for a bulk bag unloader, you probably have a few questions. There is a lot to consider before you upgrade your current bulk material handling operation. To help you decide what type of big bag unloading system is right for you, here some of the questions you should be asking.
"How many bags can a big bag unloader unload in an hour?"
No, this isn't a setup to a punchline about pneumatic conveying. This is a question clients often ask AZO and other leaders in the ingredient automation industry regularly.
While figuring out throughput for your own operation and plant is a valid concern, it's critical to understand that questions like these will depend on many factors unique to specific situations. These factors include:
Flow-ability of the material to be unloaded
How responsive your operator is on the job
The height of your bulk bag unloader
There is one common constant that determines how many bags your operator can unload —
gravity. No matter what material is being conveyed, gravity is going to shape the outcome of the process.
"Where am I going to store material?"
Before investing in your big bag unloader, it's important to have an understanding of your end-goal. What exactly is your process going to entail? Knowing where you'll be storing your material (and ensuring that it doesn't go to waste) is essential for throughput and safety. Some options include storing in an intermediate hopper right below the big bag unloading system or storing it in a day hopper. Maybe your operation has grown enough for a silo, likely indicating that intermediate storage is not necessarily required.
It's important to envision your entire process and not just the equipment itself. You don't want to purchase one piece of equipment without thought for how it might affect operations both upstream and downstream.
"What are the height requirements for my operation?"
This is one of the most important questions that we don't often hear on the front end. It's often not considered that a substantial amount of height will be required above the conveying process.
Our modular models range in height from approximately 16 feet to 17-and-a-half feet, and they will not fit in plants or facilities with ceilings lower than these specifications. While AZO specifically does offer robust screener models built for integration in a low-profile space, ordering bulk bag unloading equipment for a particularly low-profile plant will require a custom design.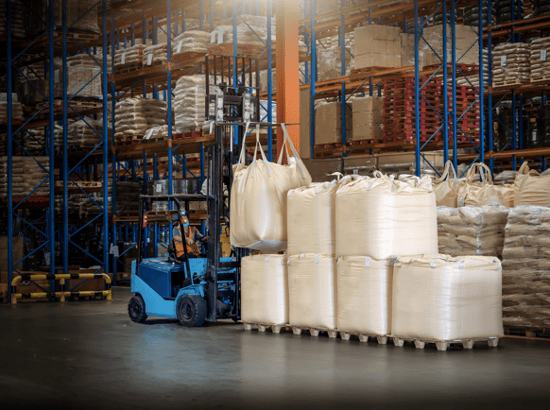 "How safe will my operators be when unloading bags?"
It is crucial that an operator can consistently secure and hoist bags unto a platform from a safe location or position, without introducing the risk of 2,000 pounds passing directly above. That's why the industry standard for bulk bag unloaders is to prioritize safety by design.
AZO specifically manufacturers bulk bag discharge systems where the remote is located far enough from the hoist and rail to ensure as much safety for plant workers as possible. We also design systems where the remote is located on a cable, so that an operator can hoist bags from a comfortable distance. Making these station controls straightforward and easy to access is a must, especially when around 2.9 million nonfatal workplace injuries and illnesses were reported in 2015 by private employers (according to Insurance Journal and the U.S. Bureau of Labor Statistics).
The implications of workplace injuries can include reputational damage, higher insurance costs, lost workdays, and the expenses related to management resources while investigating or defending a business's credibility. It's common to focus on throughput and the amount of bags that can be emptied, but vital to discuss and keep in mind operator safety.

What separates AZO from our competitors is that we set up a guarantee — not just for our equipment to work, but to perform within the scope of your operation.
Other questions we often receive include:
Can the stand be crafted in stainless steel?
Can the unloader be ordered open-profile instead of closed-profile?
Can the unloader sit in a wet area?
These questions require alterations that move the conversation away from our modular bulk bag discharger into a custom unit, which we are more than happy to discuss. If you have more questions about our robust and long-lasting bulk bag unloaders that aren't covered in this post, please take a look at our configurator or contact our sales team for even more information.
Related Blog Posts
In the realm of safety glass manufacturing, precision is not just a goal; it's an absolute necessity. An AZO customer, Glass Film
Finally a great month of economic news where the markets have rebounded, while the fed has efficiently fought inflation. What once looked