Don't Wait Until It Breaks! Preventive Maintenance Best Practices For Your Pneumatic Conveyor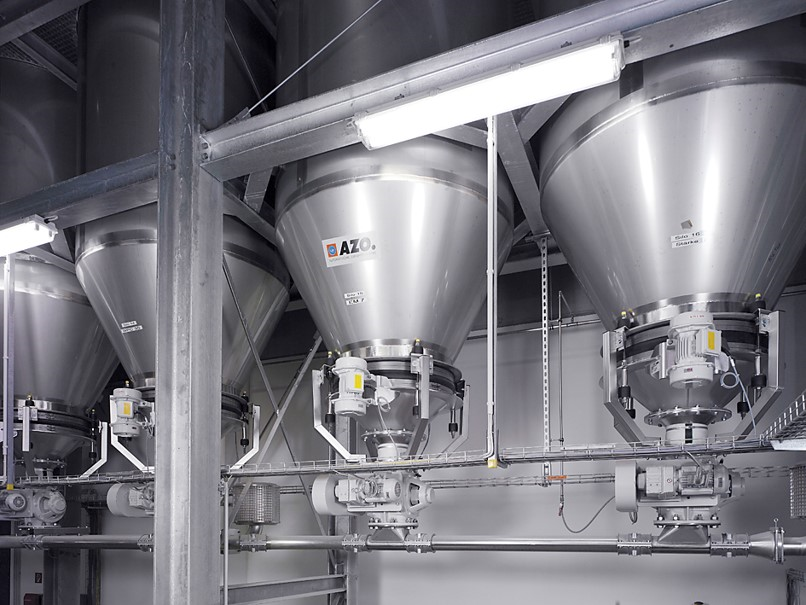 Are you keeping up with preventive maintenance on your vacuum or pressure pneumatic conveyor equipment? Are the system and its components regularly being inspected, cleaned, and serviced?
If not, your dry powder transport and dispensing equipment may be operating less efficiently and more expensively than it should be — causing unnecessary wear and leaks that can cost you both productivity and money. Or worse… create an unsafe or hazardous situation for personnel or lead to a catastrophic failure and excessive downtime spent waiting for an emergency repair.
Signs A Pneumatic Conveyor Needs Preventive Maintenance
Regardless of the type of powder your system is handling (sugar, salt, flour, milk and cheese powder, pigments, pharmaceuticals, or chemicals), there are several signs that your pneumatic vacuum or pressure conveyors may not be receiving proper routine preventive maintenance. These include:
A decrease in efficiency as powder builds up, decreasing the throughput, affective volumes and flowability.
A drop in powder dosing or dispensing volume accuracy, causing production to slow down and affecting consistency of mixes and blends and batch sizes.
Leaks at joints and connections, or holes in lines or tubes, resulting in excessive powder dust generated outside the system.
An increase in operating pressure or vacuum levels decreasing product flow and transfer rates and leading to system plugs and system down time, as well as increased power draw by the blower in order to generate higher air pressure or vacuum pull than the system was designed to produce. This results in the blower running harder and more expensively while shortening its expected lifespan.
Whether you're already experiencing these issues — or want to avoid them going forward — there are a variety of best practices for pneumatic powder conveyor preventive maintenance. Several recommendations are detailed below.
Refer To Preventive Maintenance Recommendations From Your Pneumatic Conveyor Supplier
Every pneumatic vacuum or pressure conveyor system is custom designed and engineered for a unique powder handling application. It is therefore critical to refer to the manuals provided by the original equipment manufacturer (OEM) and/or system integrator for specific guidance on preventive maintenance.
The recommended practices are based on application factors such as the type of material being handled; throughput, dosing volumes, and batch rate; system operation rates; level of vacuum/pressurization; and other considerations specific to your unique pneumatic conveyor handling process.
Additionally, the manuals will recommend service frequency, steps involved, and the qualifications personnel should have in order to perform the different levels of preventive maintenance. Some steps can be performed by operators; others require trained and qualified in-house maintenance personnel or outside field-service technicians.
Those documents also include a spare parts list detailing the types and number of consumable or wear parts that should be kept on hand. The spare parts list will also include any critical components that may have excessive lead time to obtain, such as blowers, programmable logic controllers (PLCs), or solenoid valves. Stocking one or two of these key parts in-house will significantly cut downtime during a system failure.
Best Practices For Pneumatic Conveyor Preventive Maintenance Frequency
As a general rule of thumb, best practice preventive maintenance routines and frequencies for vacuum and pressure pneumatic conveyors typically include the following:
Prior to the Start of Every Shift – Operator should check lines, flex sleeves, tubes, screw feeders, dosing equipment, and screening mechanisms to verify no clogs or excessive build-up are present. They should also verify that all overflow containers show normal amounts of collected excess powder and empty those containers as needed.
Daily – Operator or in-house maintenance technician should check seal pressure and blower temperature after system start-up to confirm both are within normal ranges per the OEM's guidelines.
Weekly – In-house maintenance technician should check all valves and safety switches to ensure they are operating properly.
Monthly – All seals should be greased and the ventilation and filtration system on the blower should be checked and cleaned, with wear parts (filter cartridges, socks, metal cages, seals, gaskets, and more) replaced as necessary by a trained and qualified in-house maintenance technician. In wash-down applications, filters should be checked to ensure they are dry, as any moisture can promote the formation of clogs.
Annually – The entire system should be locked down/tagged out for a complete inspection, cleaning, and service process performed by a trained qualified maintenance technician (in-house, OEM field service professional, or third-party service provider). Key inspection and service points include:
Completely clean entire system and all components, including lines and tubes, the vacuum or pressure generator blower, dosing equipment, and screening mechanisms.
Check grounding system for proper function.
Drive coupling clutches should be inspected for wear and to verify correct operation.
All bearings are generally maintenance-free, however, if wear is found and the bearings need to be replaced, their seals should also be replaced at the same time.
Verify proper oil levels on pump motors and change the oil according to the manufacturer's recommendations.
Replace all consumables and wear parts, including baffle flaps, V‐rings on drive shafts, sealing gaskets for screen frames, filters, and any seals, gaskets, joints, or tubing that shows signs of damage or excessive abrasion.
If an explosion-proof system has been installed in conjunction with the pneumatic conveyor, a qualified professional should inspect and verify its proper operation.
Get Customized Preventive Maintenance Services For Pneumatic Conveyors From AZO
AZO offers comprehensive, customized service and support programs for operations with new or existing pneumatic vacuum or pressure conveyor systems.
For operations that currently do not have a routine preventive maintenance program in place, AZO can help. Our customer service team can develop a spare parts list and source necessary components for you to stock in-house.
Additionally, our highly experienced field service technicians can provide hands-on, in person training of your operators and in-house maintenance personnel onsite to teach them how to care for your system properly and safely. Refresher courses for current (or new) in-house technicians are also available. No in-house maintenance and repair staff? AZO offers contracts for scheduled preventive maintenance services.
Have a situation that calls for expert troubleshooting and service? AZO's network of service and support professionals are located throughout North America, as well as in our home office. They are available by phone at for remote assistance with issues around the clock, and emergency repairs.
For more information about how AZO can help you improve your pneumatic vacuum or pressure conveyor preventive maintenance program, contact info-azo-usa@azo.com or call 901-794-9480.
Writing and research by:
Sara Pearson Specter, Marketing Mercenary LLC
Related Blog Posts
In the realm of safety glass manufacturing, precision is not just a goal; it's an absolute necessity. An AZO customer, Glass Film
Finally a great month of economic news where the markets have rebounded, while the fed has efficiently fought inflation. What once looked